Invent Medical Academy
We believe that education plays a crucial role in the O&P field. Digital systems and 3D printing are actively and rapidly transforming the industry as we've known it.
Our goal is to equip you with the necessary know-how and tools for a seamless and successful transition to this shift by utilizing the newest generation of O&P products.
For this Academy, we have crafted comprehensive, interactive, online training courses to provide unique on-demand training and official certification for all our customers.
A comprehensive training covering the treatment of positional deformities, clincal theory, the Talee product, Talee software, 3D scanning best practices and treatment management.

View training trailer

A practical training covering everything from set-up and 3D scanning best practices to 8sole orthotics features, software, benefits, and procedures for successful orthotics.

View training trailer

A practical course discussing effective paid and organic marketing approaches to build and grow your cranial business. Our knowledge is based on the experience of building the largest European clinic treating positional deformities.

An introduction to 3D printing for O&P professionals. Explore a realistic view on the pros and cons of 3D printing as well as a comprehensive overview of 3D scanning and 3D printing tools and approaches. Plus, a discussion on regulatory and quality assurance challenges.

Coming soon

A practical training covering everything from set-up, and 3D scanning best practices, to Piro types and features, software, benefits and steps to successfully configuring SMOs and AFOs.

Coming soon
When

Anytime it suits you. Courses are online and on-demand.

Where

Your office, living room, or a beach! Simply, anywhere you are.

$

How much

Academy is 100% free-of-charge for Invent Medical customers.
New Generation Education
We offer a blended education: online on-demand learning courses with personal 1 on 1 online live sessions led by our experts.
This training is far greater than just step-by-step instruction. The goal is to help you understand the broader context of 3D printing and contemporary technology trends.
The smooth onboarding is designed to get you up to speed quickly so you feel confident with our products.
O&P companies from 15 countries have already attended the Academy.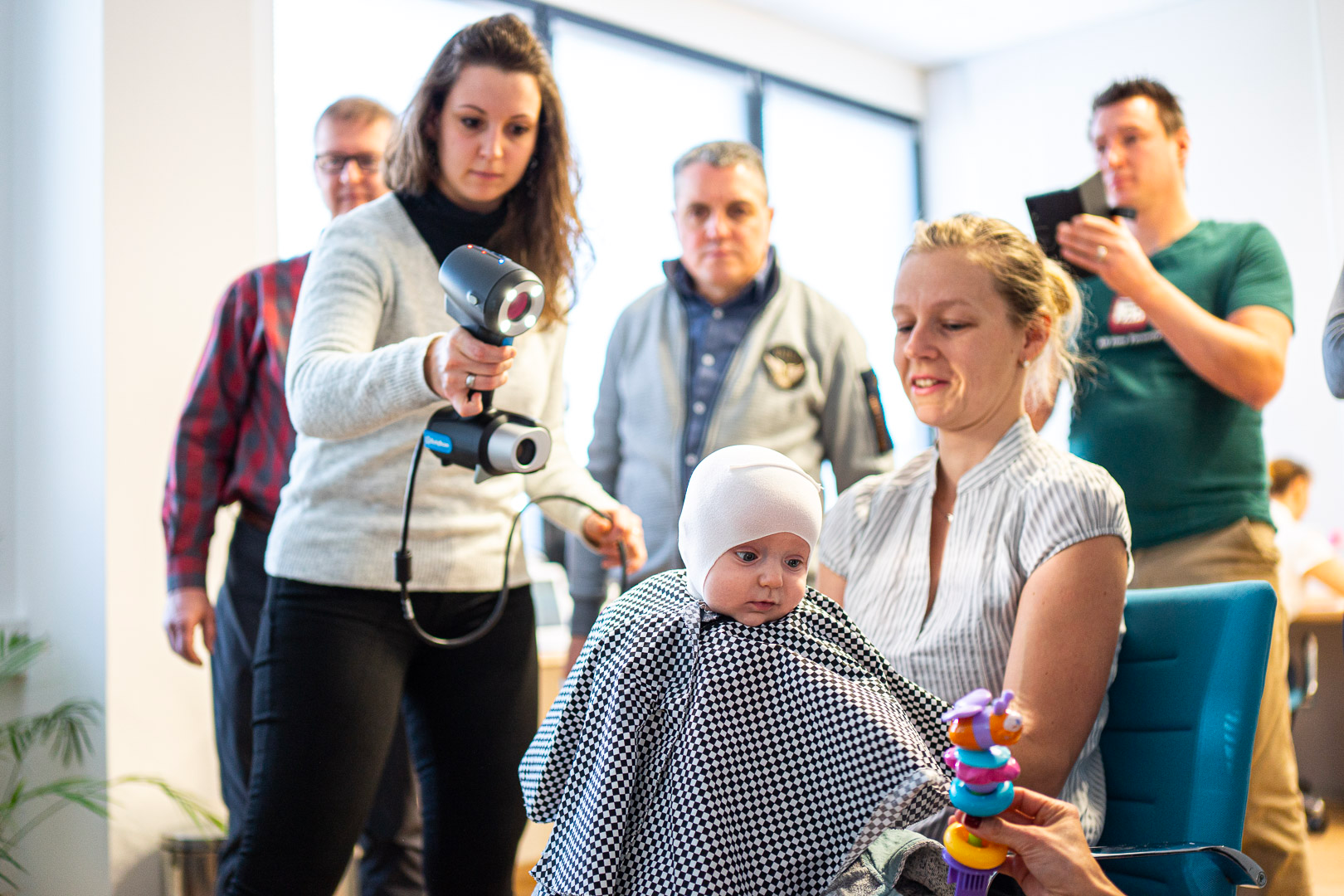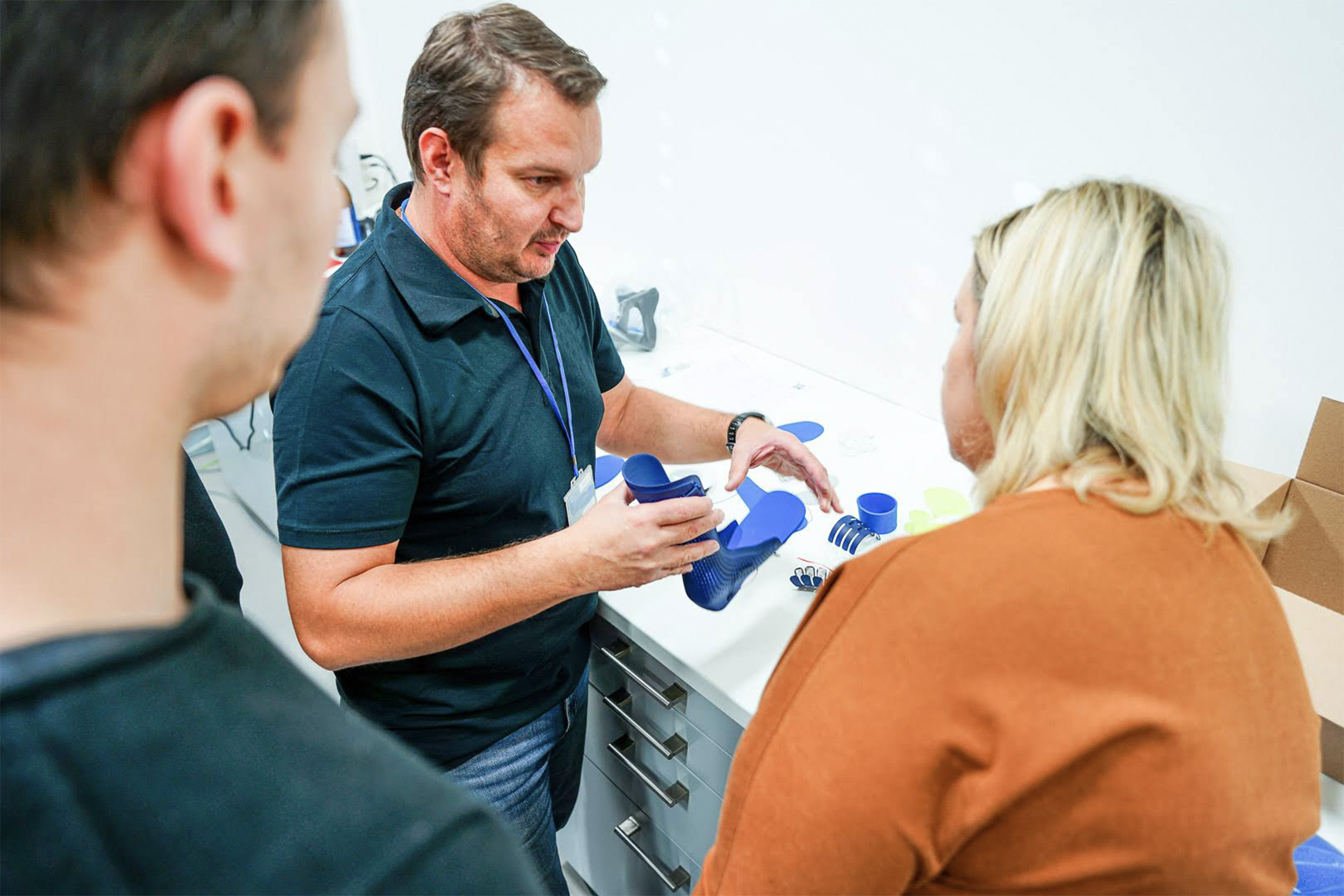 Become A Certified Partner
Once you finish Invent Medical Academy courses, you will become an official Invent Medical certified partner. This will put you in a unique position on the market. The certification shows your patients that you comply with our high standards.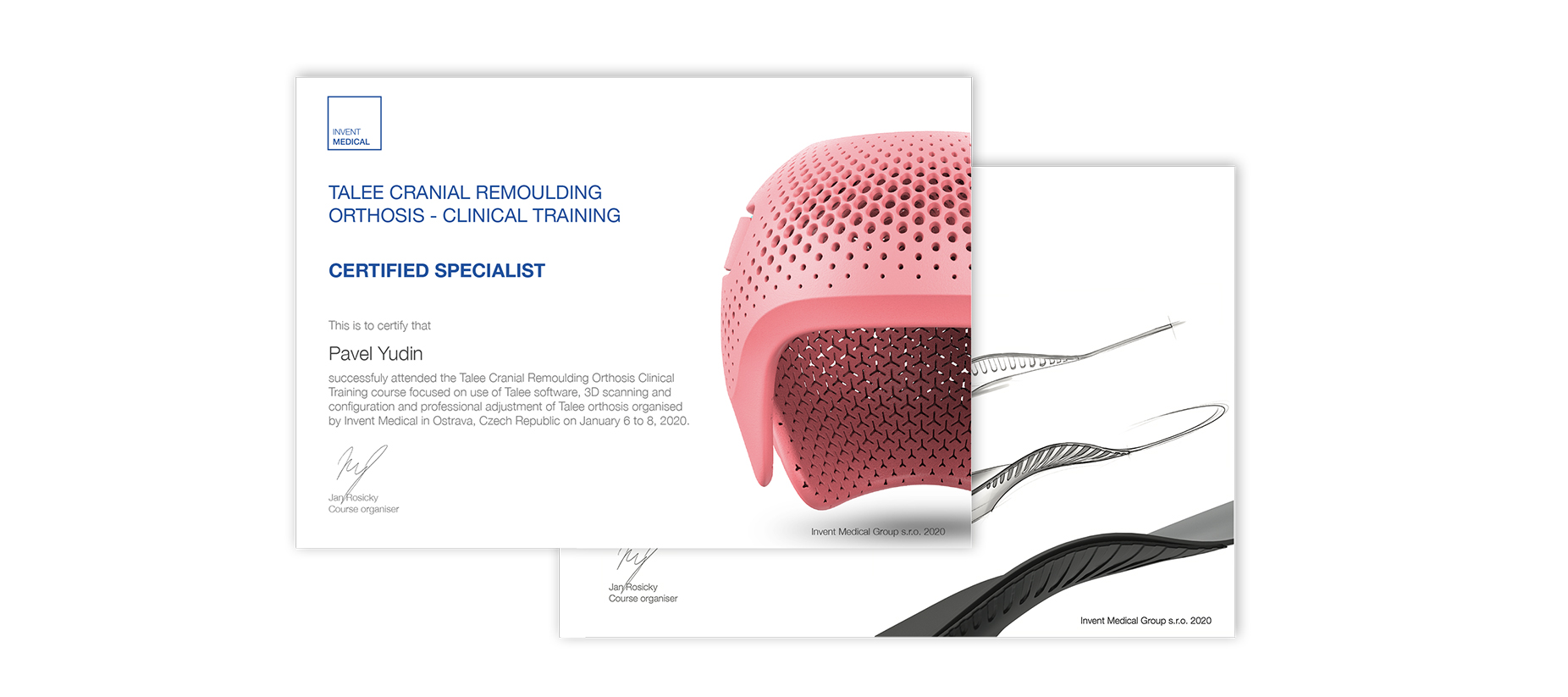 Trusted By Innovative O&P Clinics
"We have visited Academy as a company and it has been super. They are much further and more progressive than anything else, that we have seen in recent years. We could feel it from the first moment. Their great strength is a full cooperation of designers, software developers and clinicians from their own O&P workshop. It was a pleasure to be at Academy. They are helpful and that makes it a great experience."

"My visit to Invent Medical showed me how very good supply solutions are created from the interaction of various specialists. These are presented to the user in an interesting and informative way in the Academy on site as well as through instructive online courses. No questions remained unanswered by the lecturers and ensured professional handling of the products. On a day-to-day basis, my team and I have access to a comprehensive online knowledge base at all times. We feel very well integrated into the supply solutions thanks to the Academy's high quality offering and can pass this knowledge on to our customers."
Visit online showroom
Learn more about Invent Medical products and offerings.
The online showroom is like visiting an online trade show.
Free of charge, no strings attached.
Schedule your session